Athletes can expect the sporting event to be bigger and better in the future Aug 4, 2019 2:47 PM by: Mideline Bony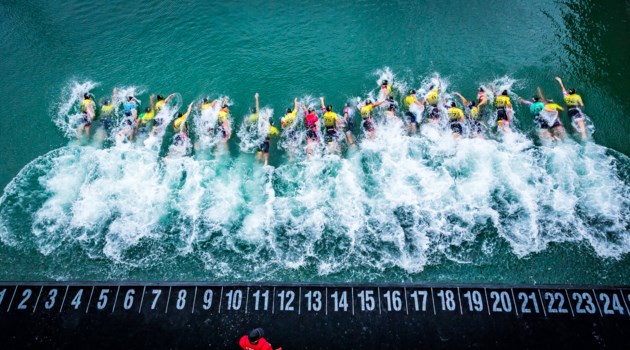 ST HELIER, JERSEY – SEPTEMBER 30, 2018: in the Championship Series male Triple Enduro RaceChampionship Series during the RBC Super League Triathlon Jersey on September 30, 2018 in St Helier, Jersey. (Photo by Darren Wheeler/Superleague Triathlon)
In an interview with 1310 NEWS, Michael Brown, the race director and COO of the Super League Triathlon (SLT), reveals the event will return to Ottawa in 2020 and 2021, following a successful weekend run.
The triathlon's return was greenlit through a contract between the SLT, the City and Ottawa Tourism. In addition to this, the event also made news by marking the first time the Ottawa River was included as part of a sporting event.
"That's really exciting for us. I think it always is when you're breaking new ground. We worked really hard with Parks Canada, the NCC, The City of Ottawa and Ottawa Tourism to ensure we could get in the water," says the COO.
To make this happen, Brown had weeds pulled from the site, worked closely with city officials and tested the water several times to ensure it was fit for athletes to swim in. In the end, Brown's efforts paid off.
"We used this as a proof of concept that we could prove that this can be done in Ottawa, and we did that," he says, adding that, "We're excited to come back next year and offer bigger fields, better, faster racing and bring back more of the best pros in the world. We're excited for 2020 and even more excited for 2021."
Every year, the SLT brings together competitors of all ages from around the world. It's final contestants will go on to compete in the SLT's championship series, get first class travel accommodations for stops to England, Italy and Asia, as well as a 1.5 million dollar prize.