The city says there are only a few little things left to do, but the revitalization project is essentially complete.
 By: Dani-Elle Dubé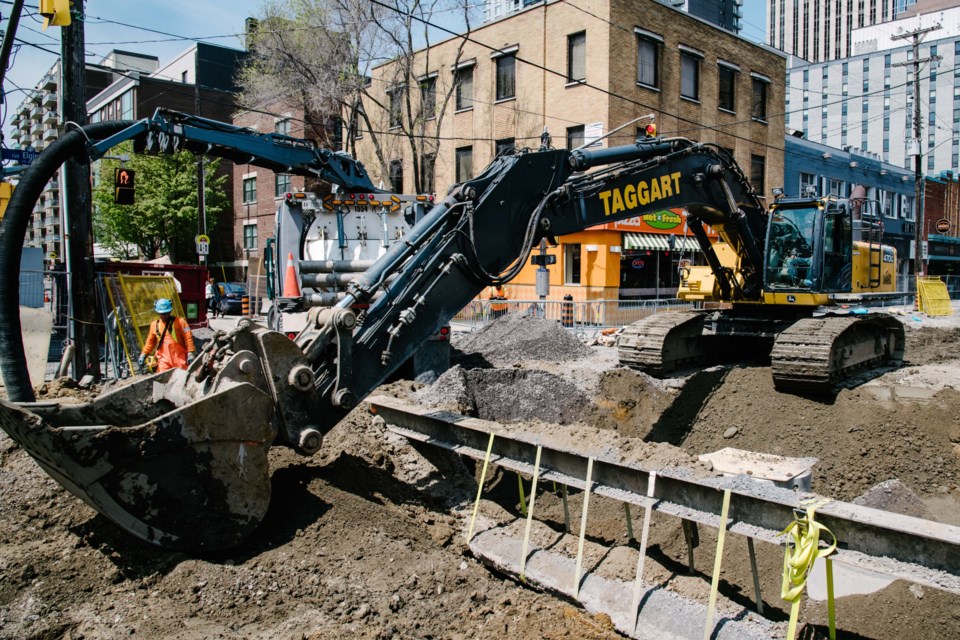 Elgin Street construction (Photo/ City of Ottawa)
Aside from some small touches, construction in the Elgin Street Renewal project is now complete.
The only things left to do are some landscaping and finishing work, the City of Ottawa announced Thursday night.
Late this year, the city installed cycling facilities at the south end of the project, near Pretoria Avenue.https://513a16190ac9488b900563a827b7c609.safeframe.googlesyndication.com/safeframe/1-0-37/html/container.html
All new bus shelters along the corridor were also installed.
Among other highlights of the project are: wider sidewalks, decorative landscaping features, planted trees, street furniture (like benches and new lighting), a street with two travel lanes and traffic calming measures to reduce speeds, new bus stops, public art and a revitalized area called Boushey Sq