by Jeff Slack
Mayor Jim Watson believes these new ideas could make the pedestrian mall a destination.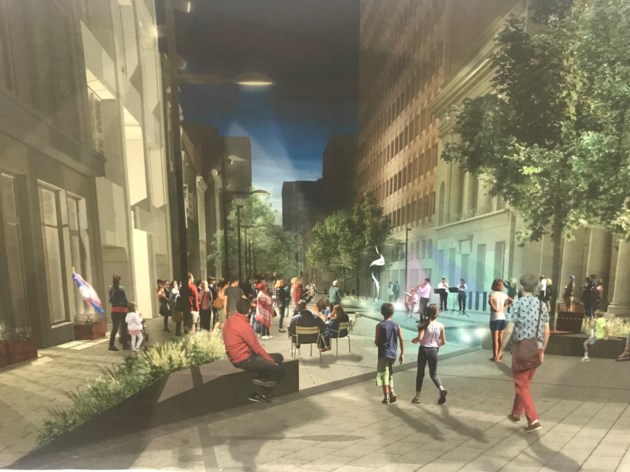 Proposed idea to redevelop Sparks Street (photo/City of Ottawa)
The City of Ottawa is proposing a multi-million dollar makeover for Sparks Street.
It wants the pedestrian mall, built back in 1967, to be more accessible and green in order to once again attract residents and visitors.
The idea, proposed on Thursday, will see around 50 new trees planted in the brick street downtown, along with other amenities like WiFi, heat services, and flexible performances spaces.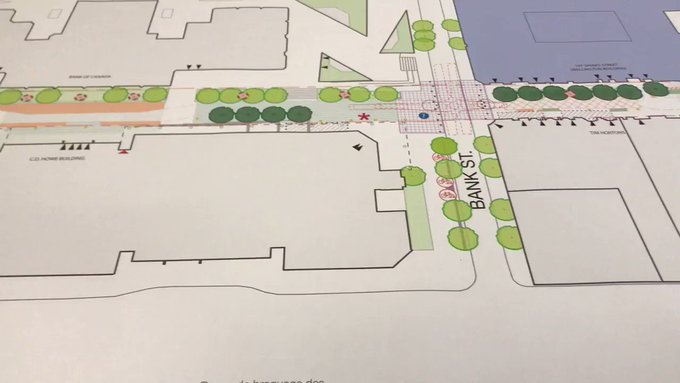 The proposed future of Sparks Street shows a lot more green and gathering areas to attract more people 93S
Mayor Jim Watson believes the fresh look will make the area more attractive, but he's also banking on light rail to help alleviate parking headaches around Sparks Street.
"People think there is no place to park. With LRT coming in a couple of months, that solves that problem," Watson told reporters.