April 4, 2019 Jeff Pelletier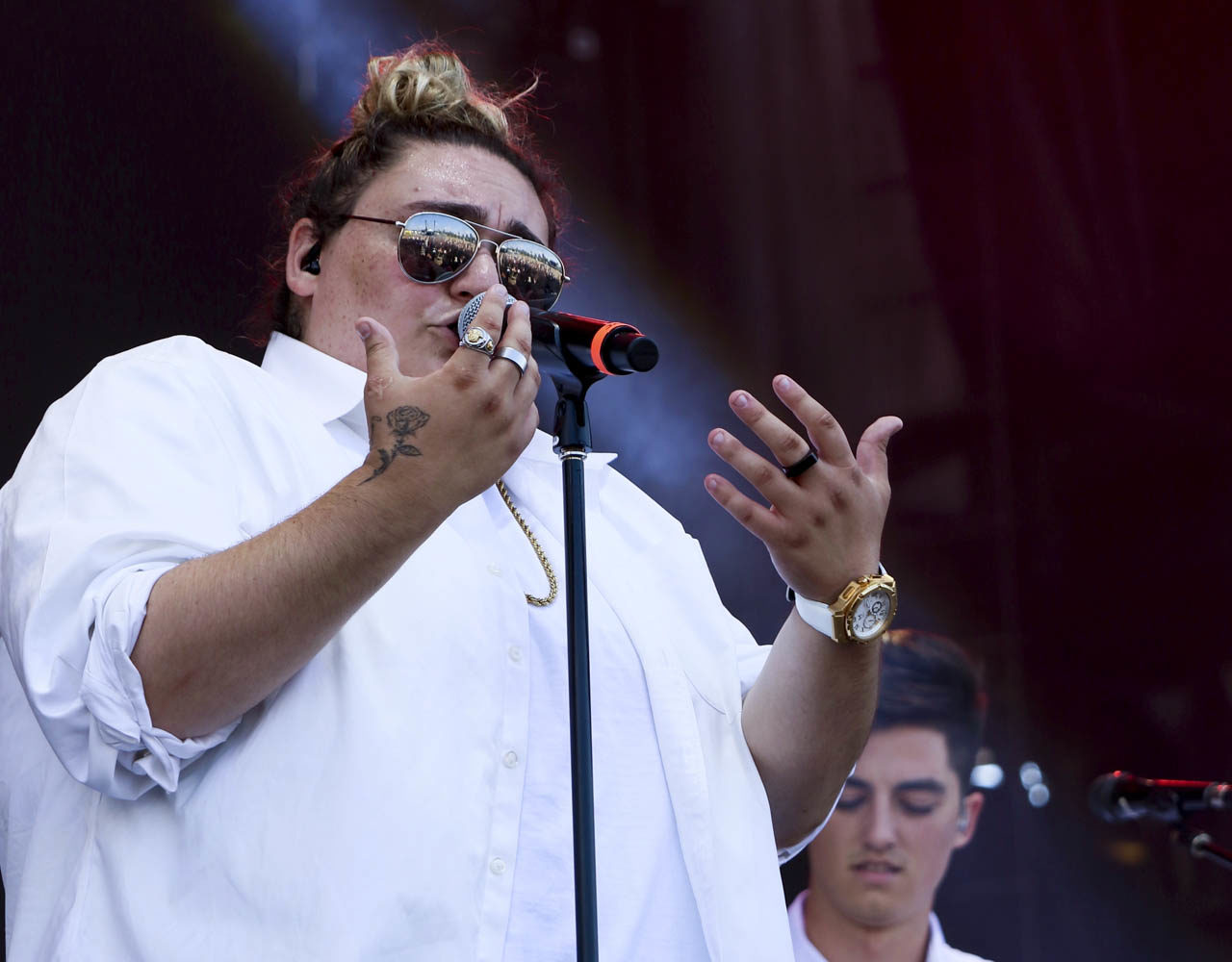 When people think of the world's great music cities, Ottawa is most likely not the first place the comes to mind. But, that doesn't mean that the Nation's Capital doesn't have its great musical acts.
10 – River Town Saints: The name of this country rock group was inspired by the Ottawa River and the city they call home. The River Town Saints have made themselves favourites in the Canadian country music scene though their tight harmonies, fun on and off-stage personalities, and hits like "A Little Bit Goes A Long Way" and "Cherry Bomb."
Sadly, the group has recently gone through a rough couple of months. In October, lead singer Chris Labelle left the group to pursue a solo career. The group said they would continue without him. More recently, bassist Dan Di Giacomo unexpectedly died at age 31. Although the group's future is unknown, their recent impact on the local music scene is undeniable.
9 – We Were Sharks: Fans got to hear the full potential of We Were Sharks in 2018 with the release of their album Lost Touch and have been able to experience them live across the city and North America. Keep an eye out for whenever they announce their next Ottawa show. You don't want to miss it.
8 – Amos The Transparent are well-known indie/folk favourites. The group has been together since 2006 and have released solid and consistently good music ever since. You can catch their next live show at the National Arts Centre (NAC) on April 5.
7 – The Souljazz Orchestra: Combining elements of jazz, funk, Caribbean and world music, the Souljazz Orchestra is one of the most well-known names in the local music community. The group has been together since the early 2000s, they've released multiple albums and have performed around the world. On Spotify, their top songs exceed a million plays.
6 – Kira Isabella: At 19, Kira Isabella had already been signed to Sony Music Canada and had songs topping the Canadian country music charts. Now 25 years old, Isabella has become a favourite and household name in the Canadian country scene.
5 – Bearings: Straight out of Algonquin College, this pop punk/emo band has gone from being a local band to international up-and-coming favourites. Signed to Pure Noise Records, the group has played major North American tours with labelmates State Champs, Less Than Jake and Seaway. This spring, Bearings is set to embark on their first-ever sold out European tour as the opening act for Tampa Bay pop punk favourites Set It Off.
4 – Elijah Woods x Jamie Fine: As one of the newest acts on this list, EWxJF, have quickly managed to into being national superstars. After winning on CTV's The Launch, their song "Ain't Easy" became one of the biggest songs in Canada in 2018. They have since been nominated for two Juno Awards and are currently on tour with Marianas Trench.
3 – Belly: He has millions of plays on Spotify, Grammy and Academy Award nominations, and has collaborated with the likes of Beyonce and The Weeknd. For these reasons, many people in Ottawa don't even realize that rap superstar Belly is from Ottawa. Born in Palestine as Ahmad Balshe, Belly grew up in Ottawa. Since beginning his musical career in his early 20s, Belly has seen a level of success that very few other Ottawa artists have seen.
2 – Hollerado: Over the past decade, Hollerado has become one of Canada's most well-loved indie bands. Originally from Manotick, the group is now based in Toronto. They've earned multiple Juno nominations, they maintain a loyal fanbase, and they always draw an enthusiastic crowd their energetic hometown shows.
Earlier this year, Hollerado announced that they would be splitting and playing their final shows together in December.
1 – A Tribe Called Red: No group on this list has had the national and societal impact that A Tribe Called Red (ATCR) has had. The group got their start in Ottawa over 10 years ago as the hosts of Electric Powwow, a regular Indigenous dance party at the Babylon Nightclub. Eventually, they started releasing songs that mixed traditional Indigenous music styles from across Canada with EDM beats. They have toured across Canada to raise awareness of issues, such as murdered and missing Indigenous women, the long-lasting impact of residential schools and the high rates of youth suicides in Indigenous communities.
They have earned multiple Juno Awards, including the 2018 award for Group of the Year, and their music has helped change the dialogue between Indigenous and non-Indigenous peoples. ATCR's has had a profound impact, and they're set to continue their work into the future. That's why they are number one on this list.