National Indigenous Peoples Day is held annually on June 21. Victoria Williston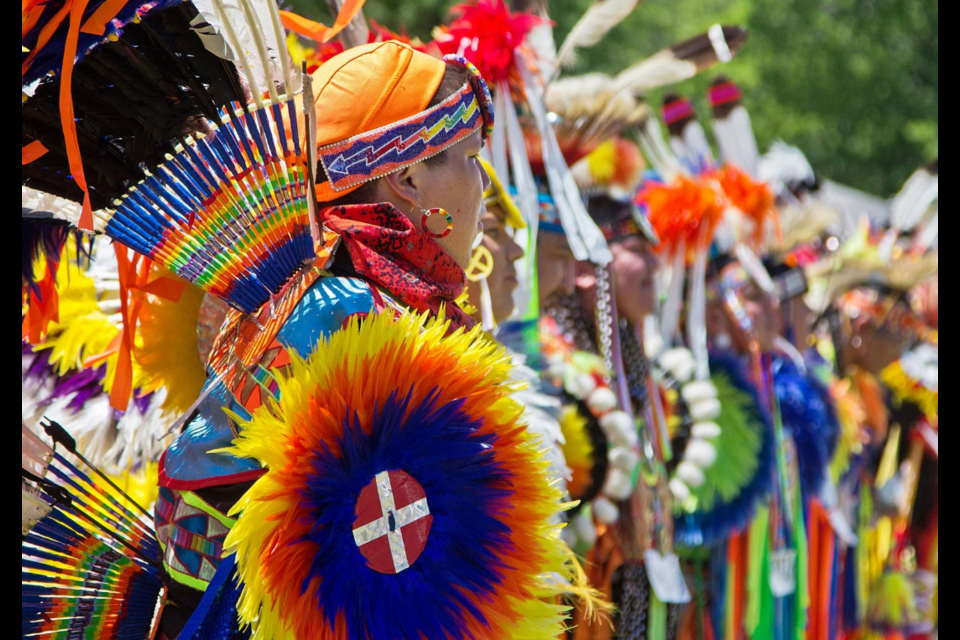 Celebrations for the 2019 National Indigenous Peoples day takes place this weekend at Vincent Massey Park.
At the heart of the festival is the summer solstice competition pow wow that attracts some of the best dancers and singers from across North America.
The international pow wow competition runs from June 22 to 23. Prizes worth up to $75,000 will be given out to the best dancers and drummers.
Admission to the park is free, and all Canadians are invited to take part in the displays, food and the culture of Indigenous Peoples.
In addition to the competition pow wow, the inaugural INDIGICHEF culinary competition is taking place this weekend, with Indigenous chefs from all across Canada.
On Friday night, a People's Choice INDIGICHEF FEAST is taking place. The public can purchase tickets to FEAST for $75 and become the judges of this competition.
Then on Saturday, there will be an expertly judged 'Black Box' competition featuring five Indigenous chefs from across the nation. The 'Black Box' will contain the competition's mystery ingredients.
Festival goers will also be able to sample Indigenous fusion cuisine and traditional teas all weekend at the Culinary Arts Pavilion. The samples will cost $10 for four dishes.
The summer solstice festival will include headliners and workshop leaders from the Métis, Inuit and First Nations communities and is designed to raise awareness about Indigenous cultures and issues.
There's also a mainstage featuring music, traditional dance, DJ's, vocal performers and a fire show from June 21 to 23. Art workshops and an Elders teaching tent are taking place at the Visual Arts Pavillion June 21 and 22.
The Ottawa Summer Solstice Competition Pow Wow at Vincent Massey Park attracts around 40,000 people each year.
Around 5,000 students across Ottawa attended Education Day on the first day of the festival, Thursday. Students learned about the historical and social significance of National Indigenous Peoples Day and the summer solstice, along with interactive indigenous creative arts workshops.