The team will also be at TD Place on three Saturdays.
OttawaMatters.com By: Mike Vlasveld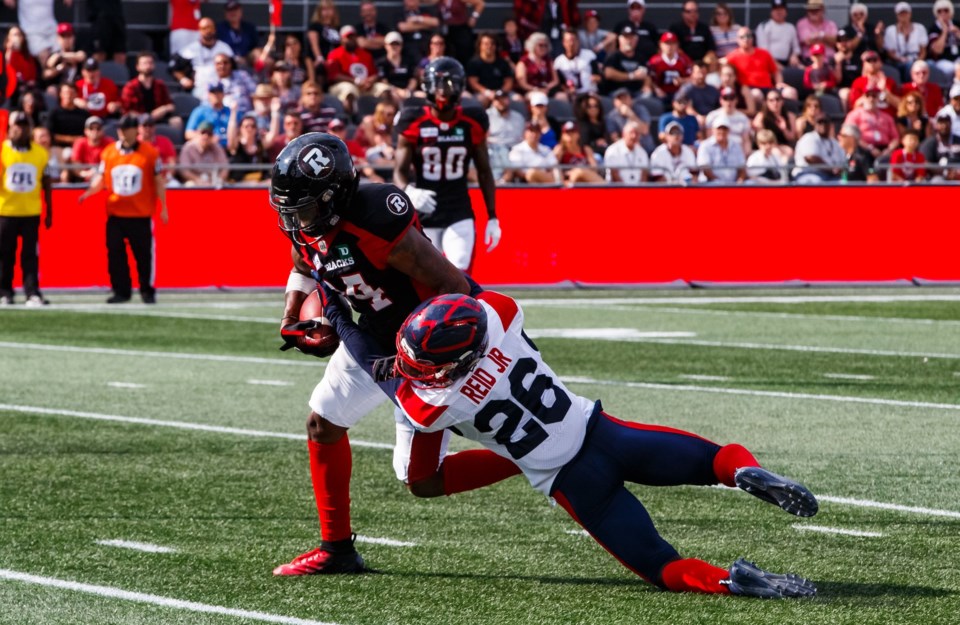 Ottawa Redblacks vs Montreal Alouettes/ Redblacks Twitter
The Ottawa Redblacks will kick off the 2020 regular season in front of its home crowd — one of a handful of its games under Friday night lights.
The Redblacks take on the Toronto Argonauts in their season opener at TD Place on Friday, June 12 at 7 p.m.
The CFL schedule, released Monday, will see the Redblacks host four editions of Friday Night Football in Ottawa next year, with three 7 p.m. start times and one 7:30 p.m. tilt on October 23 against the Calgary Stampeders.
Ottawa will host three Saturday games, with two 7 p.m. matchups and one 4 p.m. game against the Saskatchewan Roughriders on October 10.
The Redblacks' two Thursday night games are August 6 against the 2019 Grey Cup Champion Winnipeg Blue Bombers, and September 3 versus the BC Lions.
Ottawa's road schedule includes four Saturday games, three Thursdays, and two on Fridays.
The Redblacks pre-season schedule kicks off on May 29, hosting the Montreal Alouettes, followed by a road game in Hamilton on June 4.
For more schedule and ticket information, click here.