The City of Ottawa's Planning Committee has approved a crucial zoning amendment for its William Street building.a day ago By: Mike Vlasveld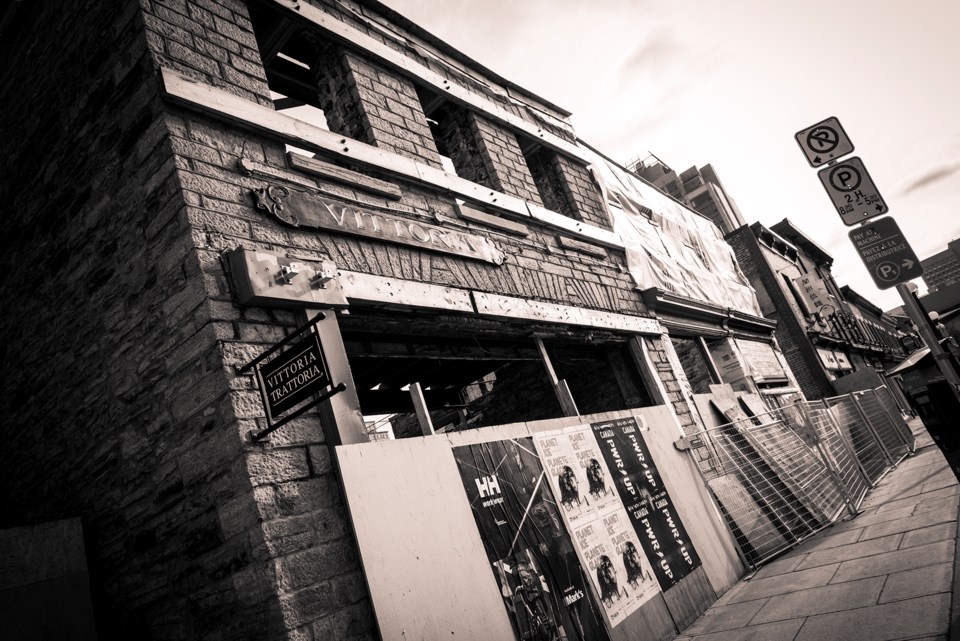 Vittoria Trattoria location on Byward Market a year after the September 2019 fire. (Photo/Dani-Elle Dubé)
Vittoria Trattoria could soon return to its original home in the ByWard Market, thanks to a zoning approval from a City of Ottawa committee.
The Planning Committee approved a zoning amendment, Thursday, permitting a new building facing William Street that would retain much of the original building's facade. https://443ca2a0693639a3984e28864c4febdf.safeframe.googlesyndication.com/safeframe/1-0-37/html/container.html
The restaurant portion would be two storeys and the building would increase to four storeys to the rear, with hotel rooms on the upper floors, accessible from York Street.
The Italian restaurant's owner Domenic Santaguida has said he would like to see his ByWard Market eatery reopened in time to celebrate its 30th anniversary in 2022.

Recommendations from today's Planning Committee meeting will rise to Council on Wednesday, December 9.