The season's expected to get off to a hot and sunny start. Ottawa Matters by: Mike Vlasveld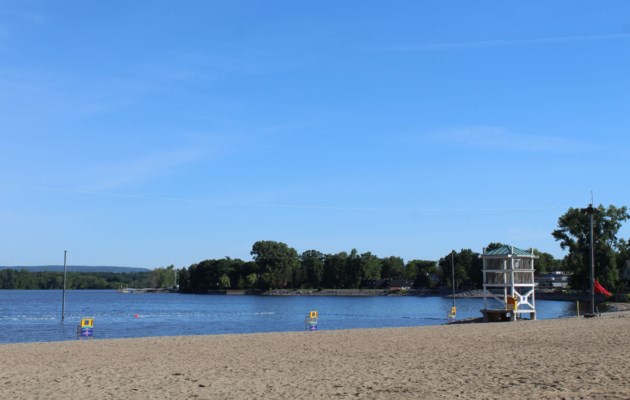 Britannia Beach. Mike Vlasveld/ OttawaMatters
As Environment Canada predicts the capital region will bask in sunshine and hot temperatures for the first weekend of summer, Ottawa Public Health says most beach-goers will be able to enjoy the water too.
Westboro, Britannia and Mooney's Bay beaches all meet provincially established safety standards for swimming, following OPS E. coli testing Friday, June 21.
The only Ottawa beach still closed is Petrie Island.
Environment Canada is predicting nothing but sunny weather with highs of 27 C for Saturday, Sunday and even Monday.